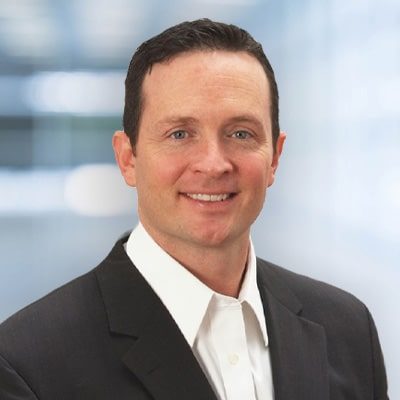 Chiropractor
Matt Wurst D.C.
Dr. Matt R. Wurst is a caring professional focused and dedicated to the health of his family, friends and patients. He was born and raised in Whiteland, Indiana where he led an active upbringing of sports and outdoor activities. His first experience with chiropractic care came at age sixteen when he and his mother were involved in a car accident. Both suffered whiplash injuries and traditional medical care wasn't helping. Eventually they were referred to a chiropractor who helped them to a remarkably fast recovery.
Dr. Matt is a 1997 graduate of Palmer College of Chiropractic where he earned his Doctor of Chiropractic Degree. He is the owner and operator of the B.L. Black Chiropractic Clinic in Mt Pleasant, South Carolina.
Dr. Wurst resides in Mt Pleasant with his wife and three children where they are active members of Seacoast Church. He has a passion for helping sick people get well and healthy people maintain wellness through chiropractic care, massage, exercise and nutrition. He has specialized in many painful conditions such as neck pain, lower back pain, headaches, whiplash and arm, leg pain and numbness.
When asked about his practice, Dr. Matt had this to say, "At B.L. Black Chiropractic, I will perform a thorough analysis to find the cause of your problem. If I feel I cannot help you, I will refer you to the proper specialist. If I can help you, I will give you choices and options as to which care plan is best for you. In my experience we have been able to help many who had lost all hope. I welcome anyone to stop in my office for a complimentary consultation."
---
Education:
Palmer College of Chiropractic, Doctor of Chiropractic - 1997
Sinclair College, Pre-Med - 1993
---
Licensure:
The South Carolina State Board of Chiropractic Examiners - 1998
State of Ohio Board of Chiropractic Examiners - 1997
State of Indiana Board of Chiropractic Examiners - 1997
---
Memberships & Associations:
South Carolina Chiropractic Association
Team Doctor for the 2000 U.S. Karate Team, Dublin, Ireland
Melanie
Melanie has been an employee at the B.L. Black Clinic since December 2019. She currently studies nutrition and has a certificate in Nutrition Consulting. Her hobbies include cooking, spending time with family and friends, singing, and playing the guitar. She also loves playing tennis and being outdoors.
Lindsay
Lindsay has been working for the B.L. Black Clinic since November 2019. She is married to her husband, Gordon. She has one son, Nolan, who is in kindergarten and a little girl, Sadie, on the way. Lindsay enjoys spending time with her family, watching her son play ball, and cooking every night with her husband. Lindsay grew up in Tennessee but has loved living in Charleston for the past 6 years.
OFFICE HOURS
---
Monday
9:00am - 12:30pm
3:00pm - 6:00pm
---
Tuesday
3:00pm - 6:00pm
---
Wednesday
9:00am - 12:30pm
3:00pm - 6:00pm
---
Thursday
9:00am - 12:30pm
3:00pm - 6:00pm
---
Friday
9:00am - 12:30pm
---
Saturday
Closed